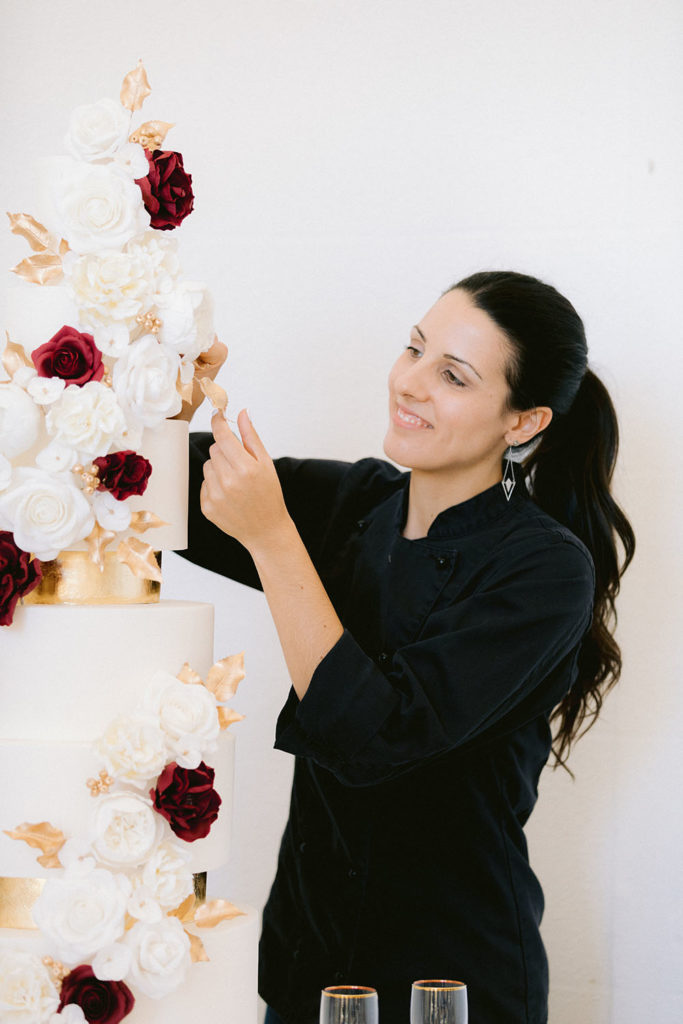 My passion for pastry goes back to my childhood. I've always loved baking cakes the people I loved, and seeing the stars in their eys when they fount out and tasted it. So it's quite natural that I chose this path.
After obtaining numerous diplomas in traditional pastry making, and an international diploma in cake design, I decided to create LB Cake Design : a company where creation and emotion are in each order.
I help the brides and grooms to design the cake of their dreams.
Create a unique masterpiece for you by elegantly linking your theme and your personality, while ensuring the balance of textures and flavors : here is my greatest satisfaction.
Pastry chef above all, it's impossible for me to offer you magnificent cakes, but tasteless. This is why at LB Cake Desig, taste is at the heart of every order.