Let me answer all of your questions and guide you through the creation of your wedding cake.
Step 1
Tell me more about your project
If you want me to guide you as well as possible, don't hesitate to tell me in detail about your project. I need to know some information about your beautiful day. (wedding date, Venue, Number of guests, dietary restrictions …)
Tell me about your expectations for this big day
Send me all the photos that could inspire me: your color code, the flowers you have chosen, the decoration, the invitations, the wedding dress … These photos allow me to better understand you and better understand the atmosphere you want to give to your beautiful day. I can then make you fully personalized design proposals so that your cake is 100% like you.
You can, if you wish, send me photos of cakes that you like, but please keep in mind that all my creations are unique, and that I refuse to reproduce the work identically from another pastry chef. Like every pastry chef, I have my own style: feel free to take a look at my Portfolio to make sure it suits you, and find some inspiration.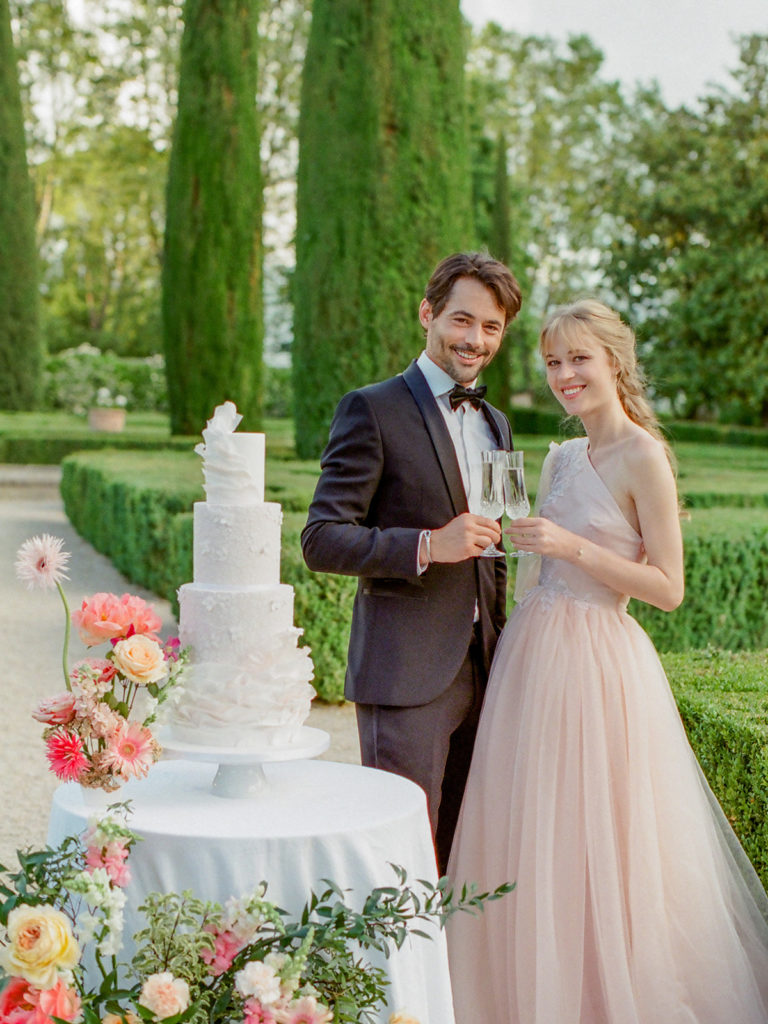 Step 2
Determine your budget
Each cake being unique and bespoke, it's impossible for me to give you a precise price for your cake. So I made the choice to offer three ranges:
You can choose one of these ranges according to your expectations, and tell me your budget in this range. Thus, you control what you spend on your wedding cake, and I have a framework to make several design proposals while adapting to this budget.
Here you'll find my three ranges, and examples of cakes for each range to help you position yourself.
Access
from 10 € to 13 € / serving
Simple and clean design, nude cakes, simple floral arrangement with fresh flowers, no dummy tiers.
Premium
from 13 € to 25 € / serving
High-end cakes, dummy tiers, elaborate floral arrangements with sugar flowers, gold leaf, stencils etc.
Luxurious cakes, vertiginous height, very complex design, extremely elaborate sugar floral arrangements
Once I have all the necessary information (number of servings, venue adress, budget and inspiration photos) I can start working on some pretty proposals for your wedding cake. I make very realistic sketches on Photoshop so that you can project yourself with me and visualize the design of your cake. I always make several proposals so that you can see everything I can offer you in your theme and in your budget, then we refine together to draw the cake of your dreams.
Watch my sketches come to life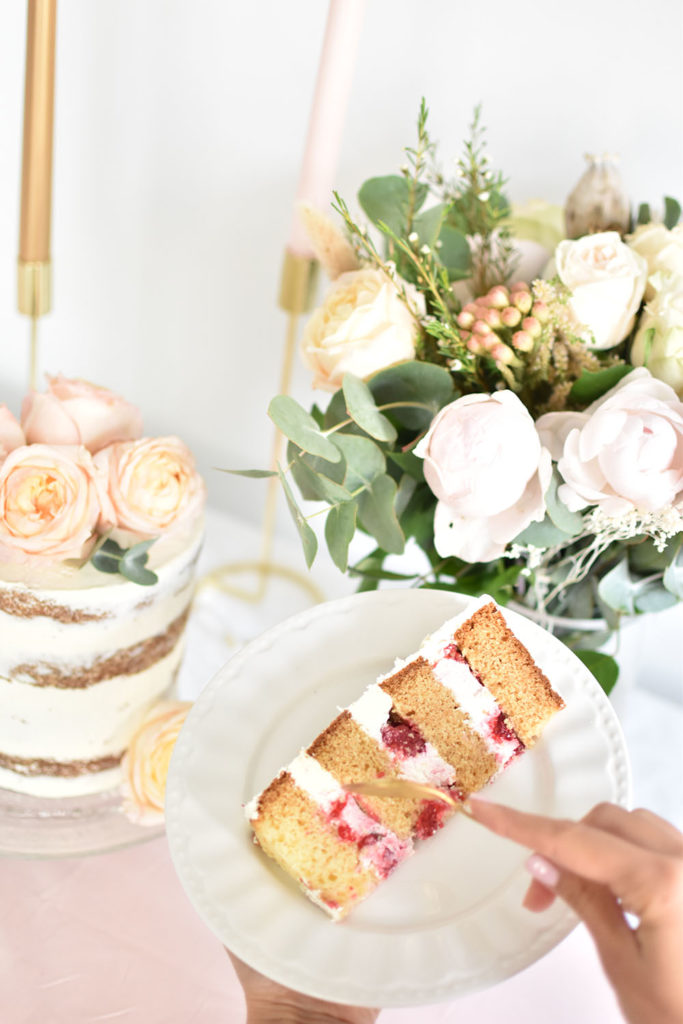 If you are planning to come to France to prepare for your wedding, I would be delighted to welcome you for a tasting. Thus, we can meet over tea or coffee, and you can taste several flavors of cakes to choose the ones you prefer.
This is when I will present you all my sketches, and together we will make the final sketch so that you are fully satisfied with your cake.
If you can't come for a tasting, don't worry: all the flavors are delicious and we can easily finalize the design of your cake by video.
This is where we get involved and where I put your wedding date in my calendar. To do this, simply confirm your order by paying a deposit of 50%. As long as your order is not validated, your date is not reserved and my availability is not guaranteed to you.
Your wedding cake is fragile: this is why I personally take care of its delivery and its installation on the D-day. The delivery costs are calculated according to the venue adress, and I always make sure include them in your initial budget to avoid a nasty surprise at the end of the process.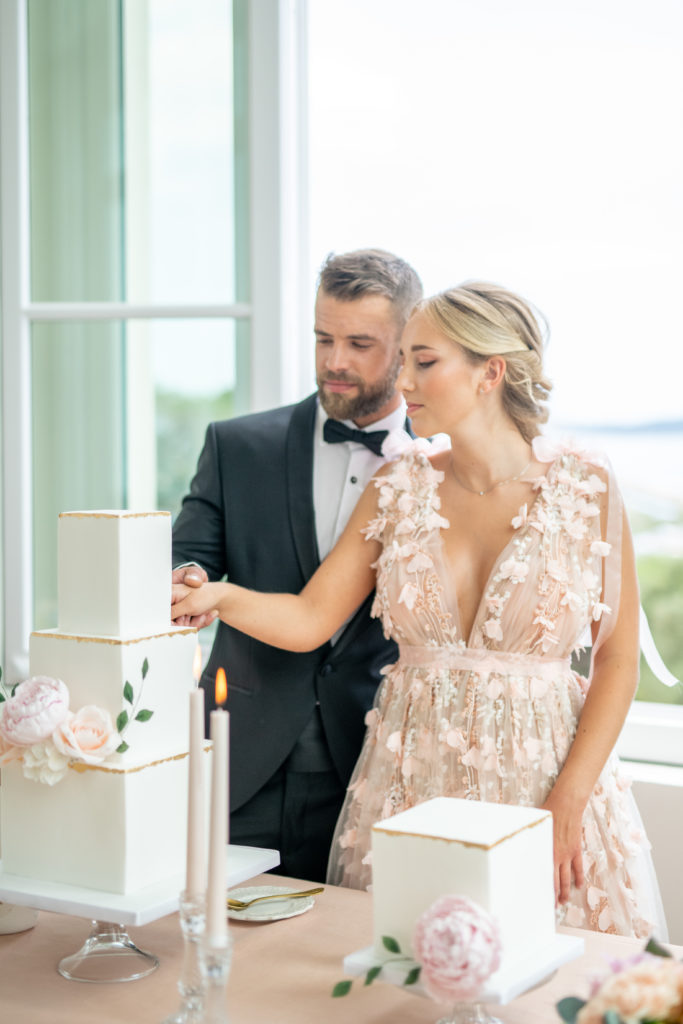 And Now
what's the next step ?
If you want me to work on some pretty proposals for your wedding cake, all you have to do is send me all the elements I need via this little form.