Frequently Asked Questions
Some questions are frequently asked. You'll certainly find your answers here. However, if it was not the case, don't hesitate to contact me.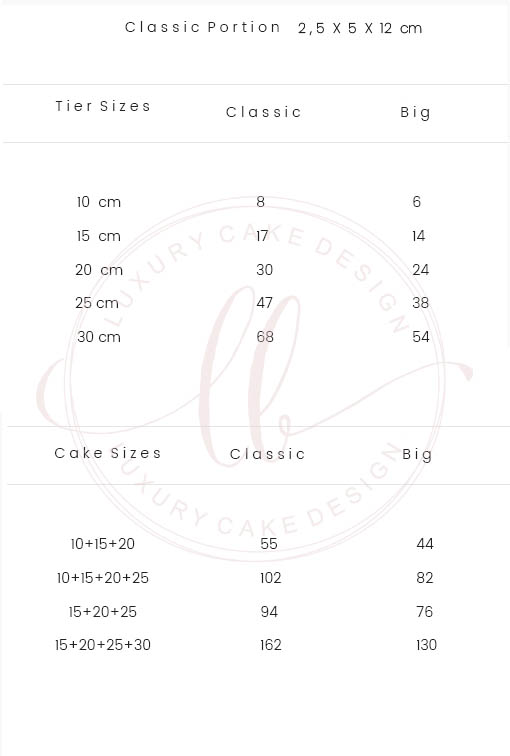 Every cake being unique and bespoke, it's unfortunatly impossible for me to give you a price without knowing more details about the cake you would like. Please contact me so I can help you and provide you a personnal quote. You can also have an idea of my prices for wedding cakes here.
Sugar flowers or fresh flowers, how to choose ?
Another question that is often asked. Each option has its advantages and disadvantages. So I decide to write an article on the blog to answer to this question. You'll find it here.
If you are not numerous enough but want a large and impressive wedding cake, it is possible to add false polystyrene tiers which, once covered with fondant, will look like a real cake. The price of a fake tier depends on its size and its design complexity.
Do you deliver your cakes ?
Wedding cakes are fragile and require great care during transport. This is why I prefer to deliver the cake myself. Delivery is free for a wedding cake within 30 kilometers. Then it's billed depending on your venue adress.
Do you rent cake stands ?
Yes it is possible, the rental is 10 euros, add to a deposit twice the price of the cake stand. This deposit is returned to you when you return the cake stand to me in good condition. I have several cake stands from which you can choose the one that best suits your cake. Cake stands must be returned no later than 4 days after your wedding