Sugar Flower or Fresh Flowers
how to choose ?
When it is time to decide on the design of their cake, many future brides do not know what to choose. Is it better to put sugar flowers on their cake or fresh flowers? Let me explain you the advantages and drawbacks so you can choose the ones that suit you best.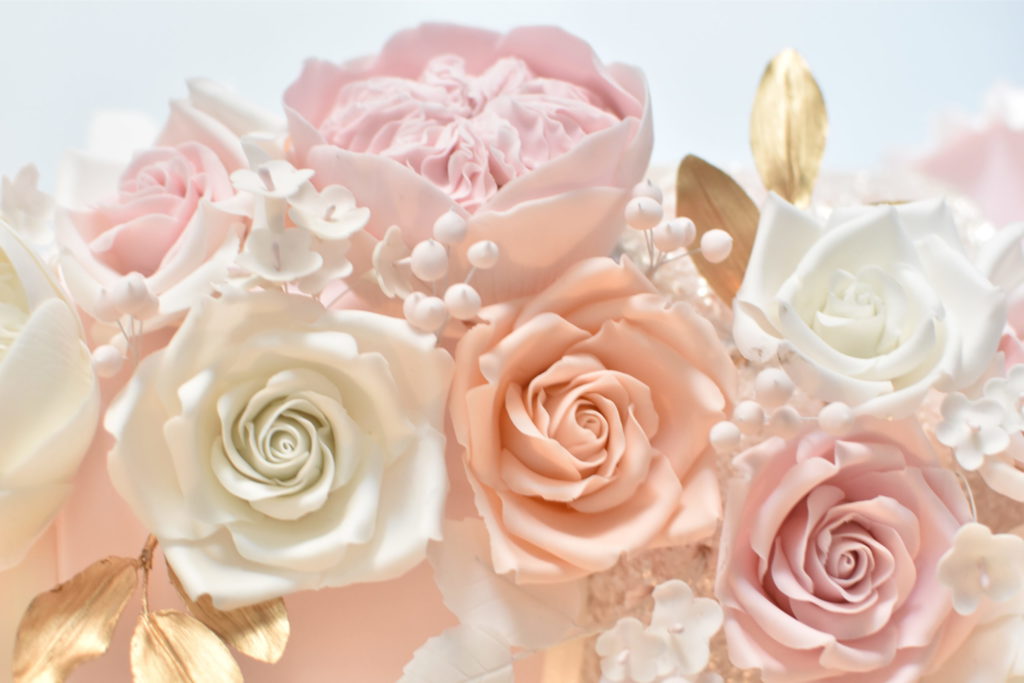 I spent a lot a time perfecting my sugar flowers. It's my absolute passion.
Sugar flowers offer more flexibility and choice, because you can choose any flower in any color, and that at any time of the year.
More over, they attach more easily on your wedding cake than fresh flowers. So, there isn't any limit with this kind of flowers. Don't hesitate to take a look at my portfolio "sugar flowers" to see the final result you can obtain with this kind of flowers. Sugar flowers can also be perfectly assorted to your color scheme. (That's the reason why I always advice to my customers to bring some samples in consultation).
Another advatage with sugar flowers is that they will be as pretty at the beginning than as the end of your wedding. Even if they are very delicate, they are surprinsingly robust. They will never wither under the heat, and can be conserved as a pretty remember of your wedding. Moreover, choosing sugar flowers, there is no more doubt about the availability of desired flowers.
And let's be honest, a stress in less in the organisation of your great day is always welcome.
According to the complexity of the conception, sugar flowers can be an invest more important due to the lot of time spent making them. But there are flowers for every budgets and I think the advantages far outweigh.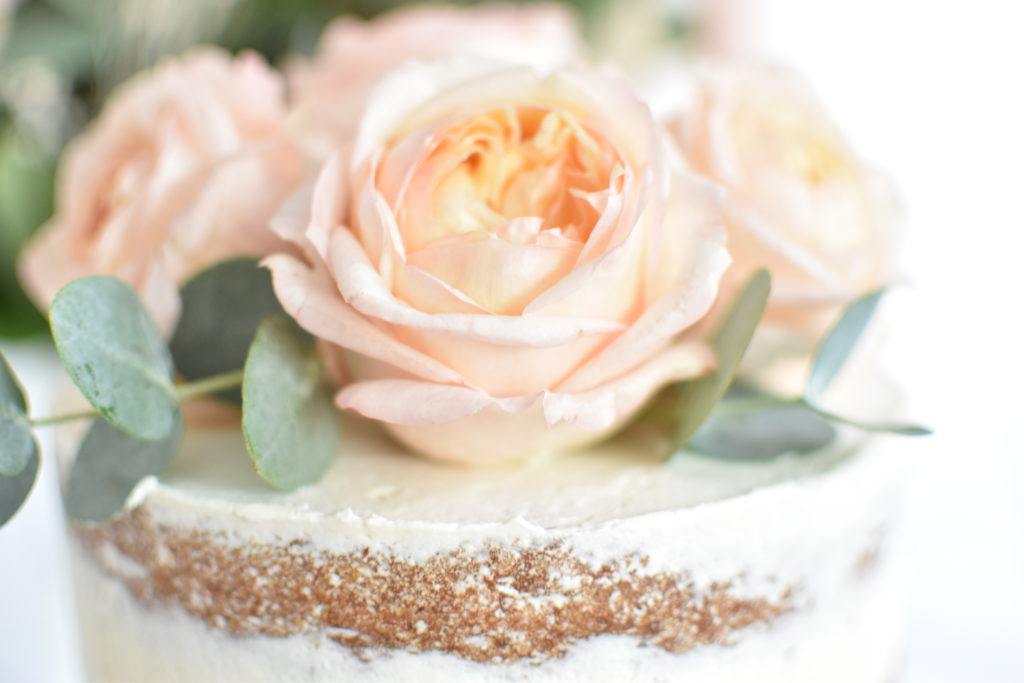 there is nothing better than fresh flowers ! But do they fit to your wedding ? They smell so good and are trendy. But there are drawbacks to a true flowering.
First : you are limited by the choice of flowers according to the period of the year, and their importation raise the price. If you use seasonal flowers, fresh flowers can be a more profitable option, but it depends, once again, on the final flower arrangement. Unfortunatly, even seasonal flowers present a doubt. Unpredictable weather means you might not have the exact flowers you wished.
It's also important to take care of food safety adding fresh flower on a wedding cake. In France, law is different and it's forbiden to add fresh flowers on a cake because they are treated with pesticids and are sometimes toxic. I can add fresh flowers on your cake only if they are untreated. And today, it's very dificult to find a florist who provides this kind of flowers.
Moreover, even if edible flowers are trendy, most of flowers asked for wedding cakes are unedible and sometimes toxic !
So you'll have to talk with your florist to ask him (her) to provide you untreated and not toxic flowers. It's only at this condition I'll accept to add fresh flowers on your wedding cake.
You also have to take in consideration their lifespan. Once cutted, fresh flowers begin to deteriorate and can wither very quickly. Mostly by a heat summer day. (We are in south of France, don't forget it !) Keep it in mind to avoid any desapointment when it's time to cut your cake.
So there are a lot of things to consider before to make a choice between fresh and sugar flowers, and this decision belongs to you. To book a consultation and talk about it with me, please clic here.